<!-DHTML scripts by Dynamic Drive (http://www.dynamicdrive.com)-->

Piano Moving Services

Note Our Custom Built
All Terrain Piano Truck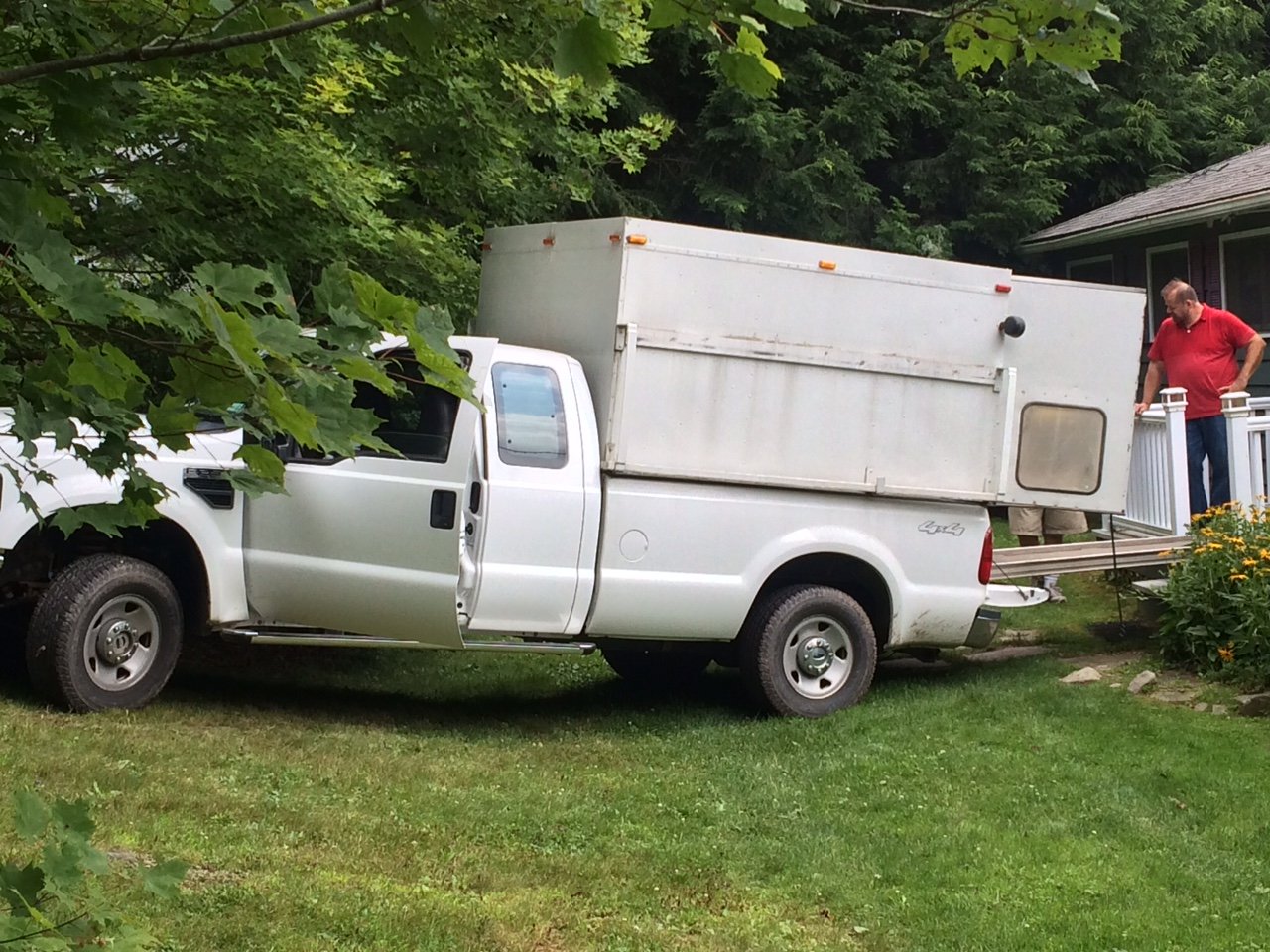 Our Regular Delivery Truck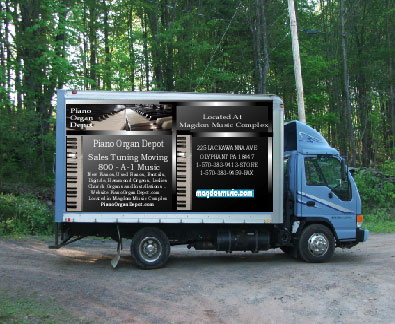 We can move your piano safely to where it is needed. Having moved many pianos in the country, we have a unique variety of vehicles and equipment to handle those unique situations. We have had to go across lawns with our all terrain equipment, as well as using our special custom made 4 wheel drive piano truck to access deliveries in hard to reach spots. We can deliver your piano to that summer home in the mountains or on the lake where the typical piano delivery truck can't get in. We have had city movers drop off pianos to our warehouse because they were not equipped to handle the difficult terrain of a country move.
Why to Use A Technician
To Move Your Piano
We are professionally insured and also being both a technician and mover means if something needs to be adjusted in the process of moving your piano, we can make any necessary adjustments upon destination. So often a mover will tell you that you will have to call a piano technician in such cases, costing you double in the long run.

For example: often in moving a piano a pedal rod may fall out, or something falls into the action that needs to be removed. Some grand pianos are not designed with a proper stop rail, or the rail has been removed by a previous technician and all the keys jam up when tilted. We pop them back in place at no charge. When moving a grand we properly adjust the pedals, and make sure everything is working properly with no extra charge involved. Even a small spinet can require the technicians experience. Often I have seen movers remove spinet legs when going up steps only to loose the bolts attached inside. The only way to access these bolts is to remove the key slip and cheek blocks which is a regular procedure for a qualified technician but not a mover.

We also have experience in touch up work and can do in house cleaning and refurbishing of the cabinet of your pianos upon delivery. Also we can touch up the tuning upon delivery. Why wait for a technician to show up taking more of your time to set up appointments and costing you more money?



WE CAN STORE AND REFURBISH YOUR PIANO
WHILE WAITING TO HAVE YOUR HOUSE REMODLED

Many times a person is moving and will not be ready for the piano to go into their new house. Maybe new foors are being installed, extensive painting or renovations need to be done. However, the piano needs to get out of your old house because it is sold. You can call us and we have a climate controled warehouse where we can store your piano until all the work is completed. Meanwhile, many clients choose to have us do some much needed work on their piano while it is in our shop. Some technical work can not be in the home and requires your piano to be taken to the shop. If we are doing technical work on your piano we often do not charge added fees for storage. This can be a one stop solution when you are moving and renovating your home.

Moving across country do not fear we can still help you. We can take your piano to our facility do the work needed and we have networked with many long distance cross country piano movers to send your piano as far west as California. We then can network with a local mover to have the piano dropped off and then delivered to your home just about anywhere. We also move Hammond Organs for clients all over the world. We have had organs dropped off for rebuilding for clients in other countries and then networked to have the instrument shipped overseas.
We can do long distance
moves also...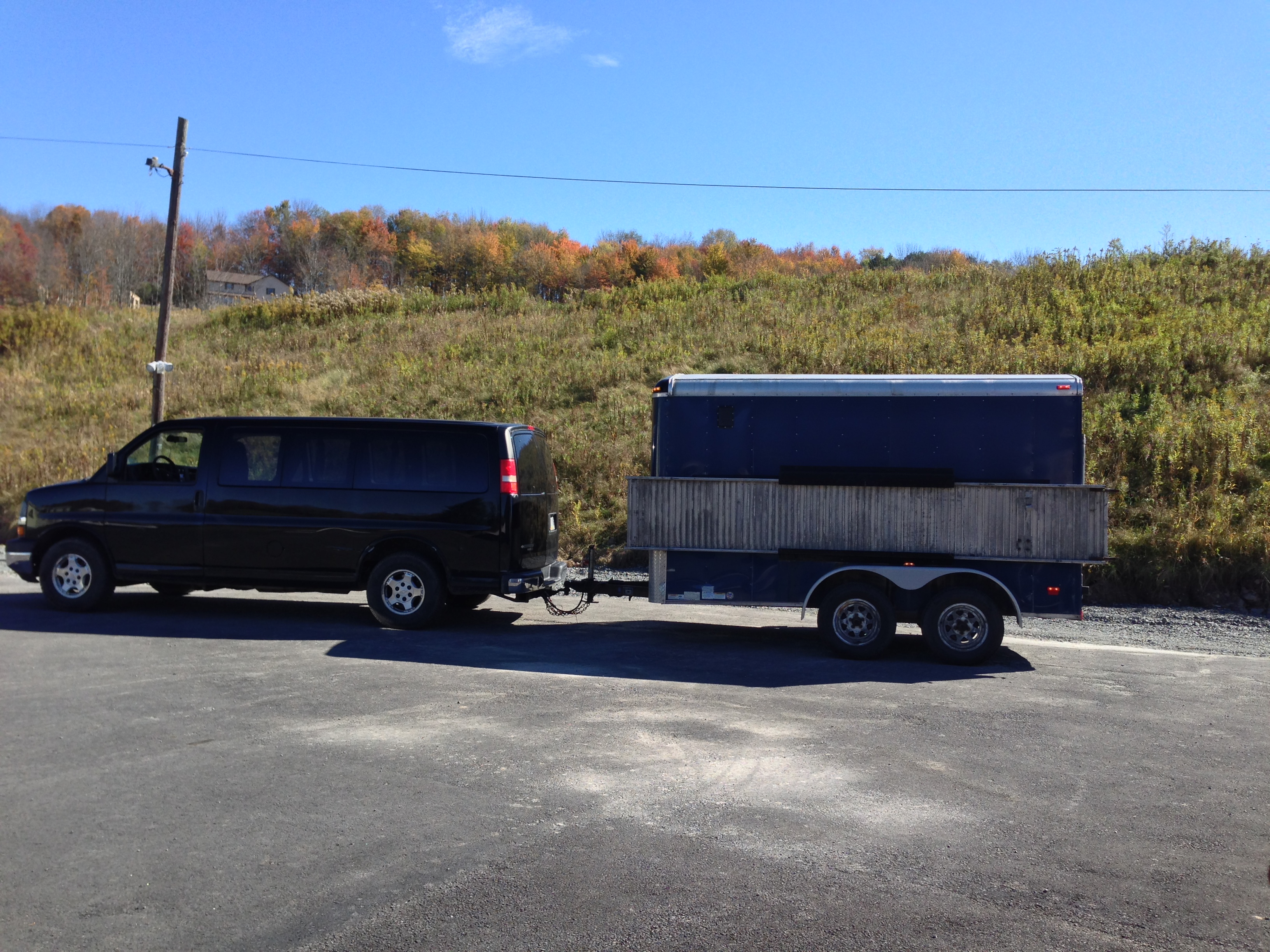 LONG DISTANCE MOVING
When purchasing an instrument from us, if you live in the Scranton-Wilkes-Barre, Poconos or Binghamton Tri City area, we can give a competitive quote on moving your piano safely anywhere in following states:
Pennsylvania
New York
New Jersey
Ohio
Maryland
Delaware
Connecticut
Need your instrument moved further? We can work out a competitive quote using a co-op of movers we have available to us.
---

FOR A QUOTE FOR MOVING YOUR PIANO FILL OUT THE FORM BELOW AND SEND IT TO US


PIANO MOVING QUOTER
We are insured for piano moving and have been moving pianos for 25 years. We are located in the Northeastern PA., 15 minutes North of Scranton and 45 Minutes south of Binghamton New York. We move pianos locally and long distance. We can move, sore and service your piano while it is at our warehouse facility. Let us know how we can be of service to you.
If You Would Like A Quote For Moving Your Piano please fill out this form and submit it. We will email you or call you back with a quote. If you would like to call us for a quote you can call 570 352-5501 and speak too Frank Bissol. Please be prepared to give us the answers to the questions listed in this form. It will help to know the height of the upright piano you want moved and the length of the grand piano you need moved. Length of a Grand is from the tail of the piano to the front. Height of the upright is of course from the floor to the top of lid. It is also good for us to know the name brand of the piano since often having moved so many pianos we would probably know the weight of the piano just from the name brand and size. If there are any tight turns getting the piano out of the pickup or destination delivery we need to know this. Our estimates will be based on what you tell us, however if the circumstances are different when we get to your location we may have to apply a surcharge.
RETURN TO THE TOP AND HIT SUBMIT TO SEND THIS INFO TO US