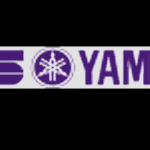 This year Yamaha is celebrating its 125th year of providing musical instruments to the world. You can go to ABOUT THE YAMAHA COMPANY page to learn more about the 125 years of history the Yamaha company.
We at PianoOrganDepot.com are pleased to provide you with Yamaha's digital pianos, Keyboards, and Workstations. Yamaha is the world's leading provider of musical instruments. Yamaha pianos and keyboards provide timeless artistry and technical sophistication.
We carry Yamaha Digital Pianos, Portable Keyboards, Slab Pianos, Workstations, and Stage Pianos as well as a complimentary array or outstanding accessories for Keyboards and Church and institutional use. You can browse through our shopping cart for items we have in stock.
PLEASE NOTE: we can only ship to USA territories, and cannot do transactions for Yamaha products outside of the United States. The shopping cart will not work if you do not have a valid US address and Zip code. If you have any questions feel free to contact us.
PLEASE ALSO NOTE: all these products are also available at our local showroom and we would be happy to demonstrate any of the keyboards you see. The Workstations make great portable organ solutions for chapels, and for those who are downsizing. We have sold these to many retired people who no longer have the space for those old console organs and larger home organs. Many of the features of the workstations far surpass the large consoles of the past that sold for upwards to $20,000. We can show you how to set up these with bass pedals, swell pedal, and by using the almost infinite array of presets you can have the same musical experience you would get with those older style home organs that cost thousands of dollars more. We have also sold the workstations in combination with organs that have MIDI but lack some of the realistic sounds that Yamaha is able to provide. Again check out our video demos to learn more.